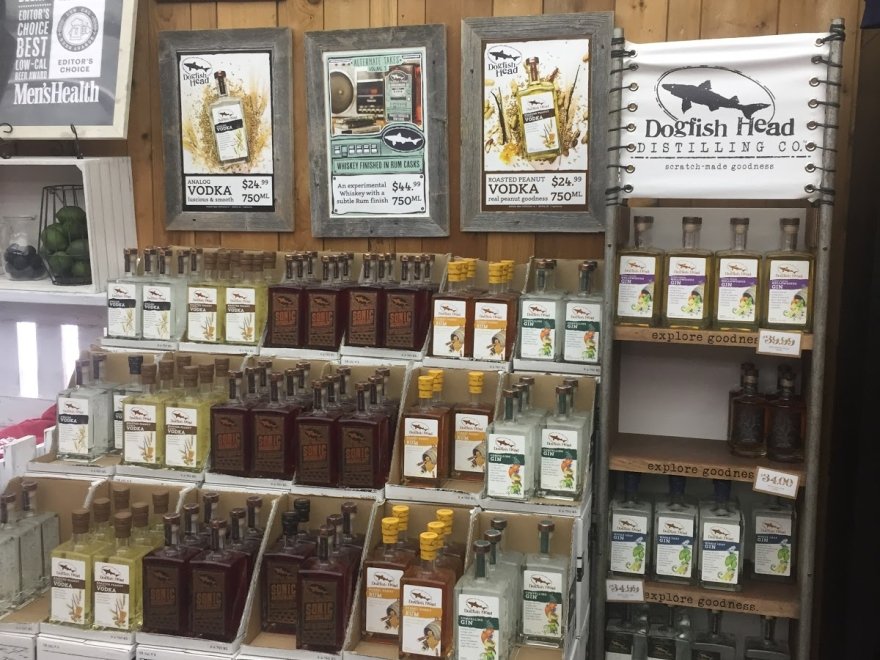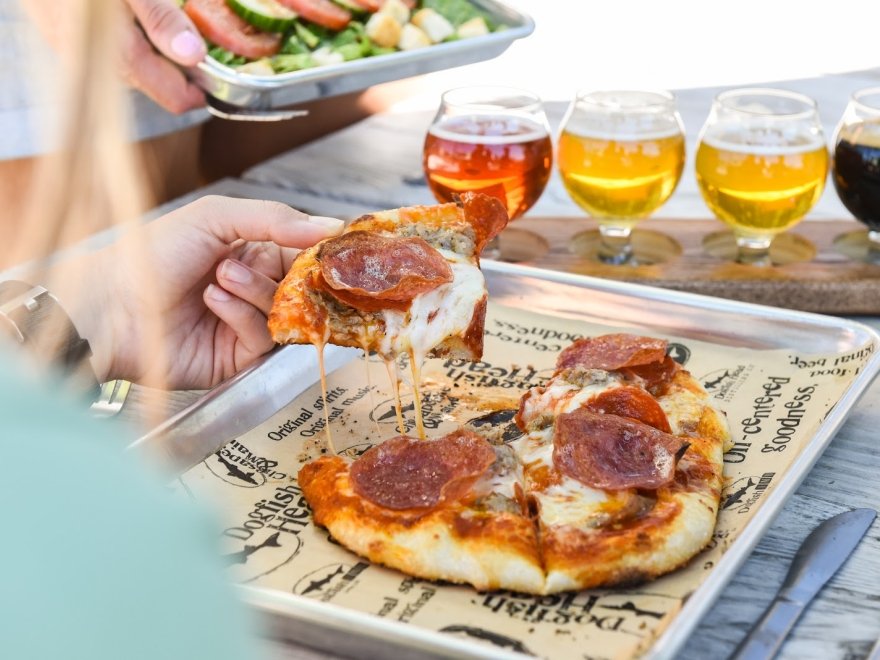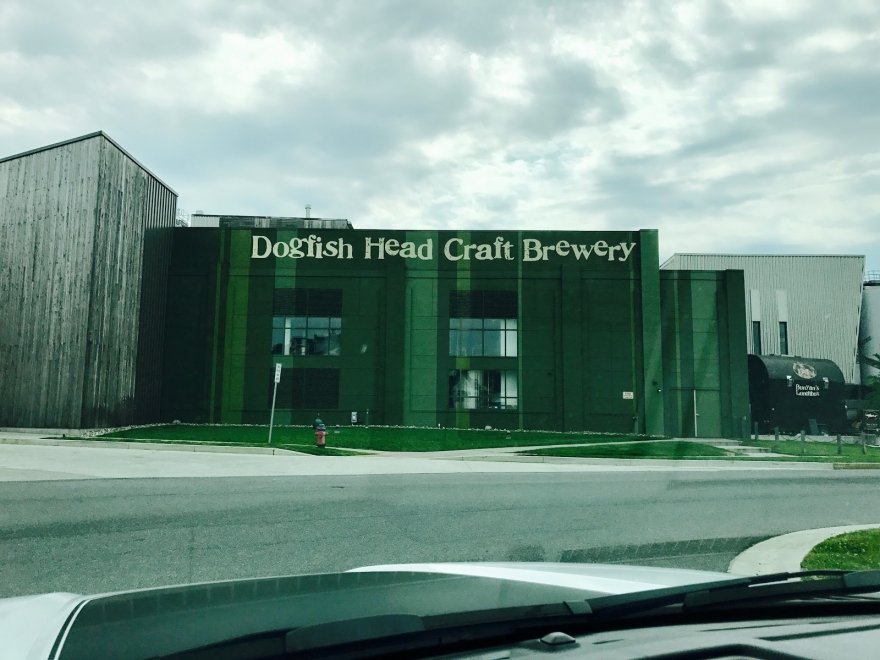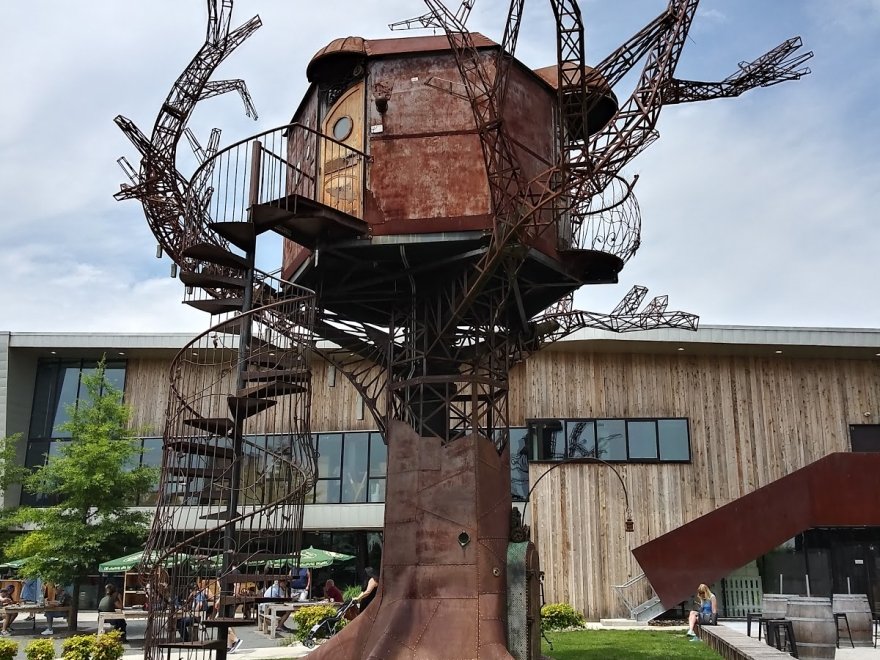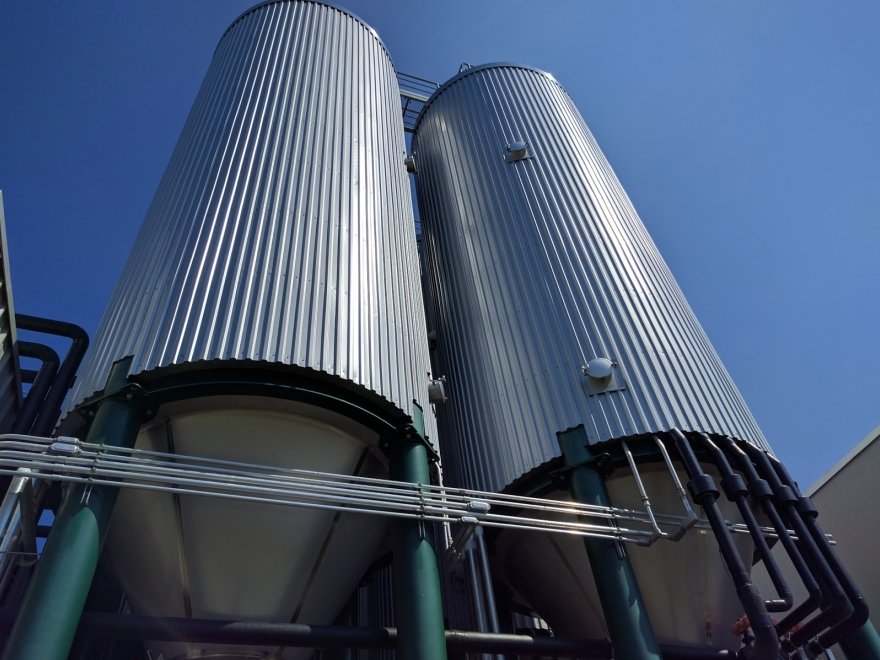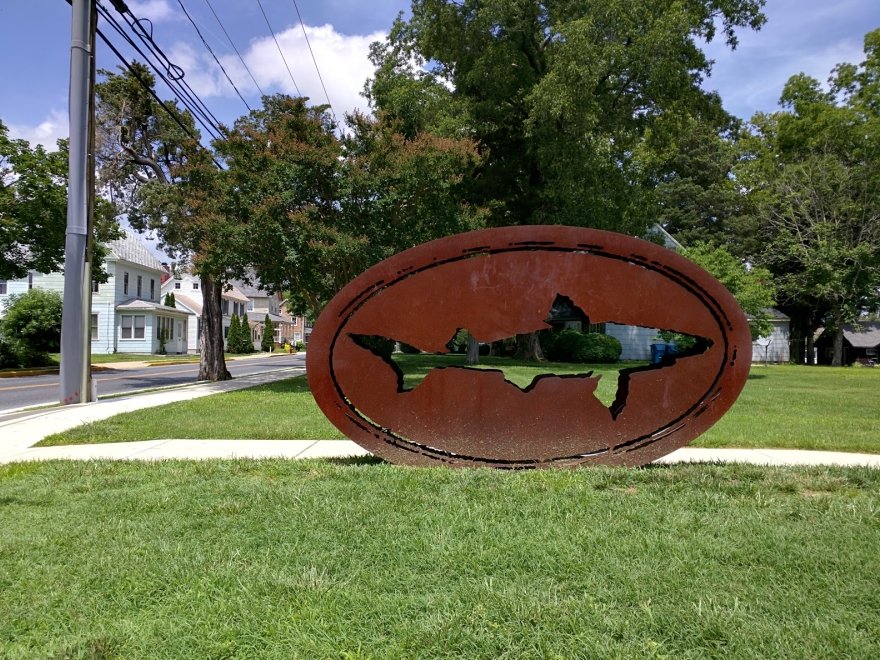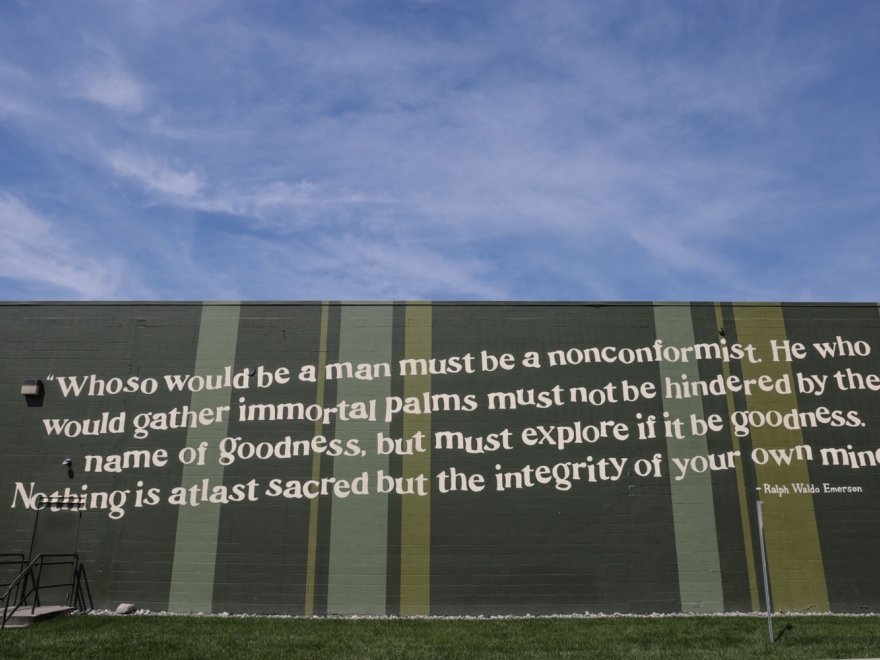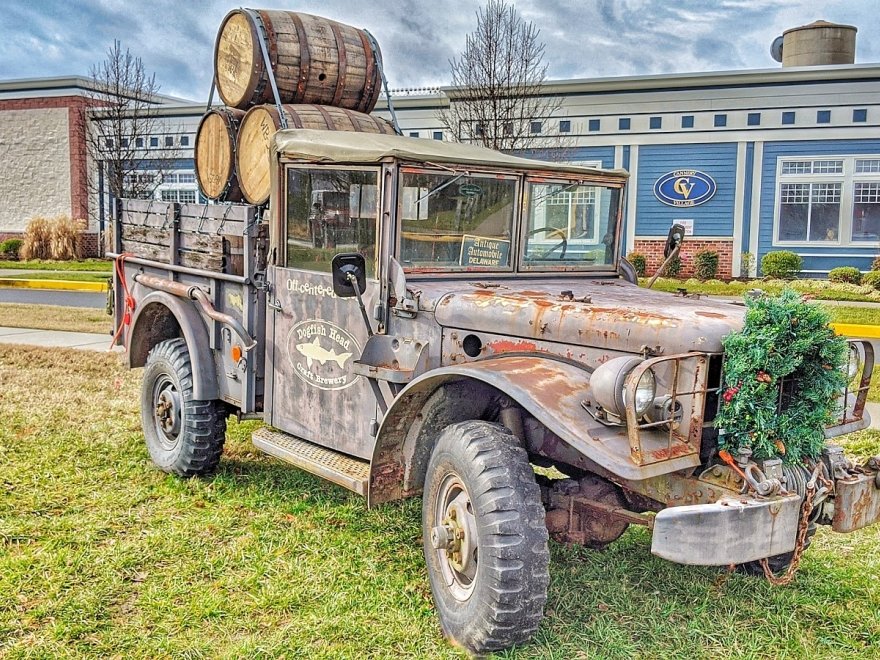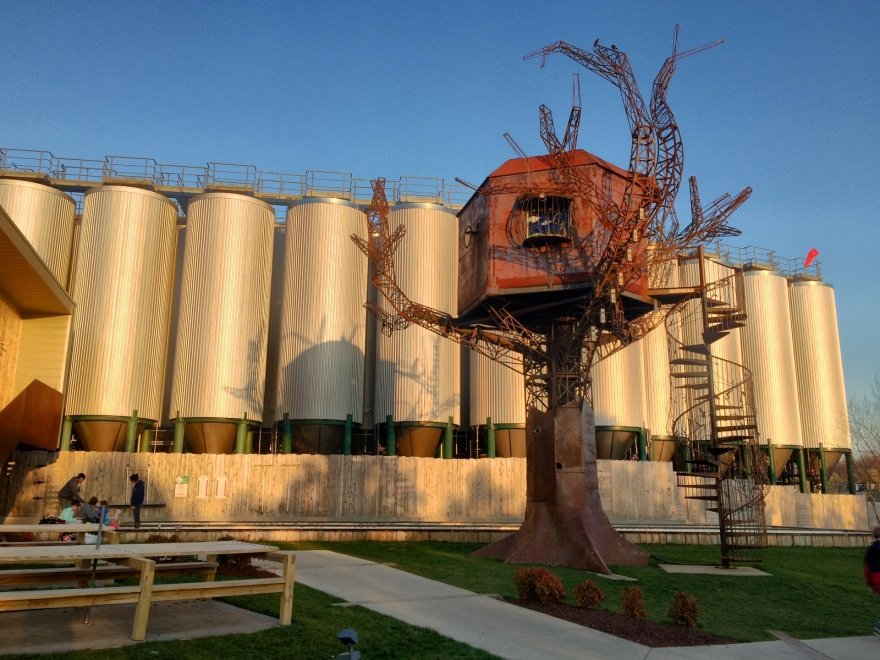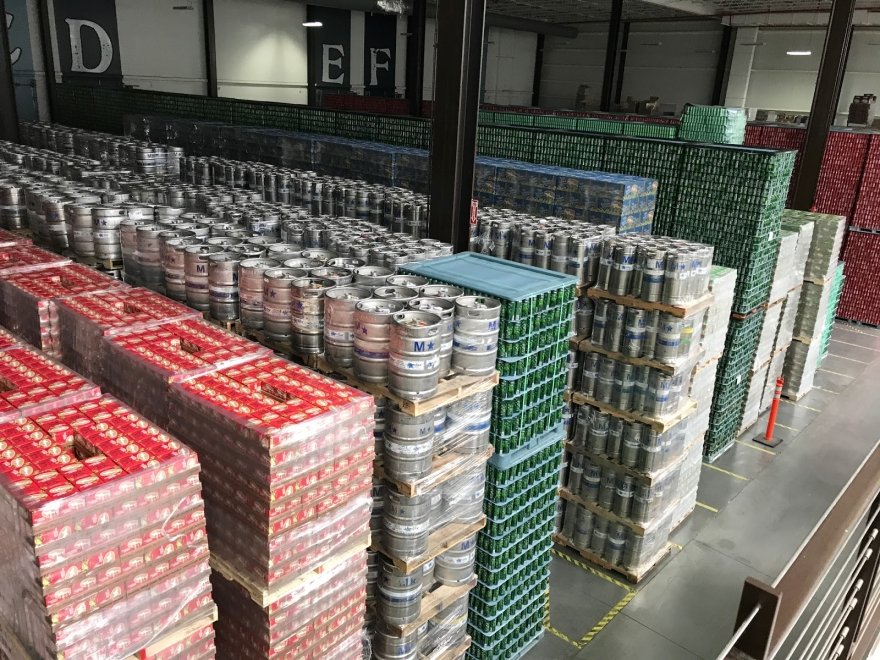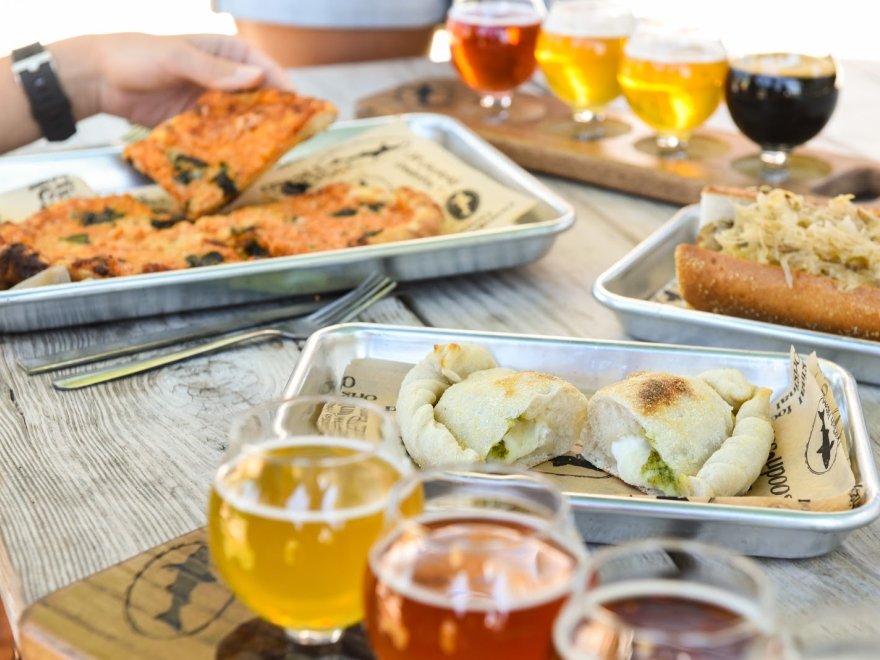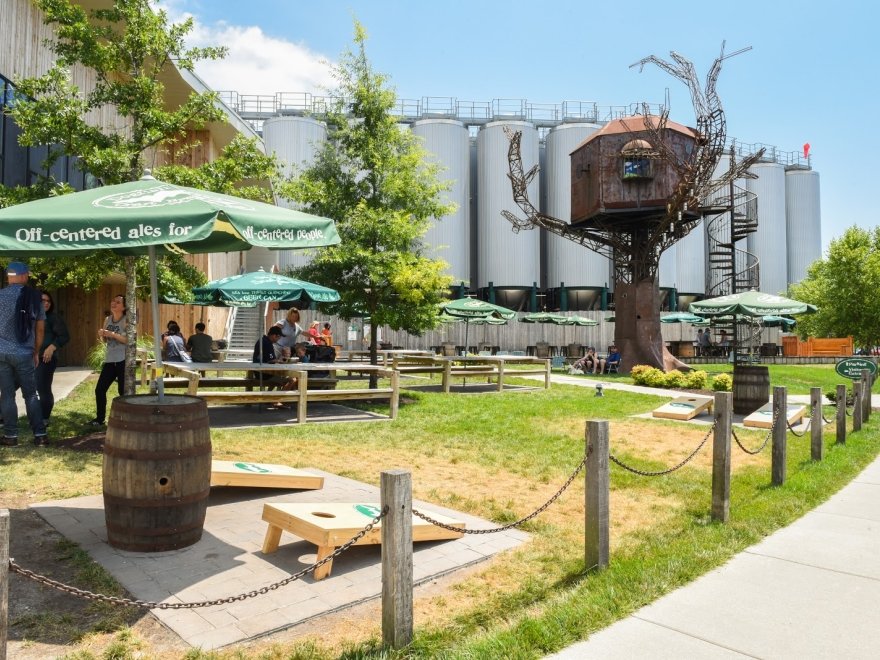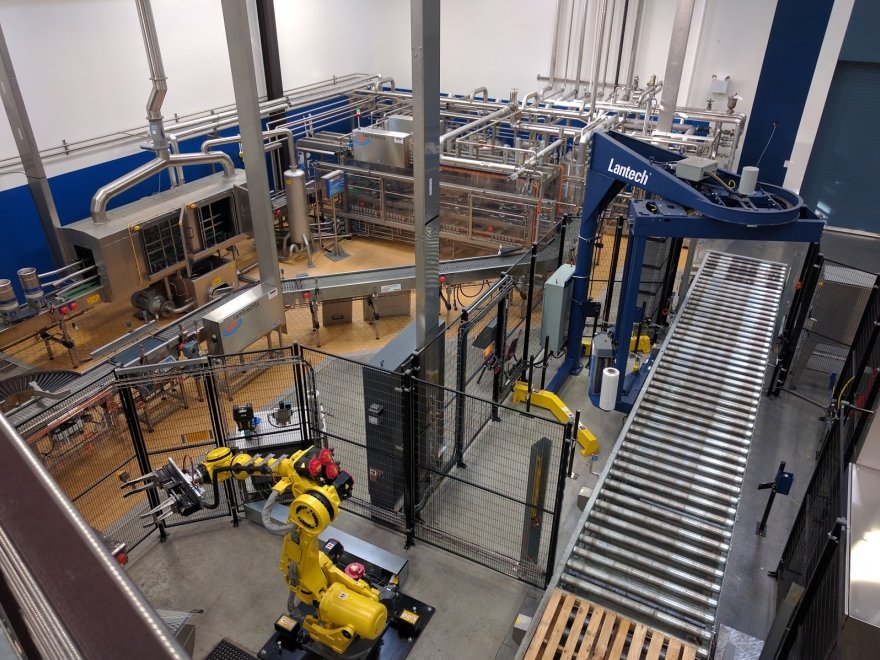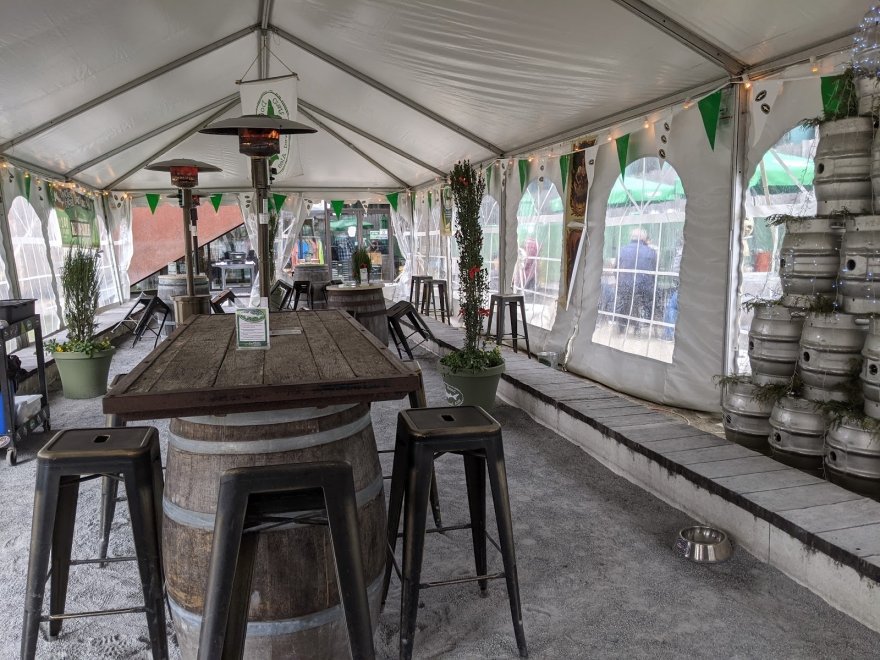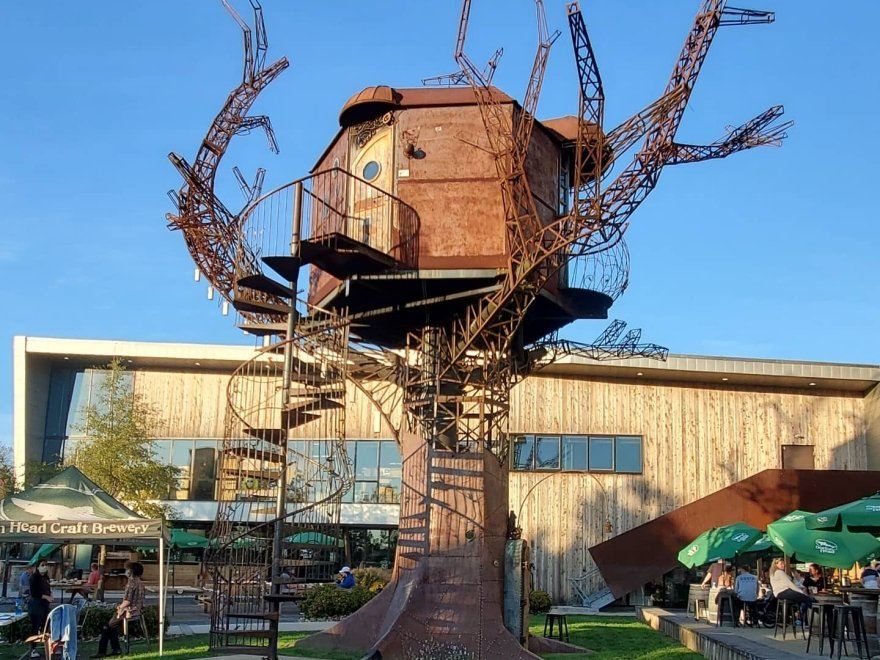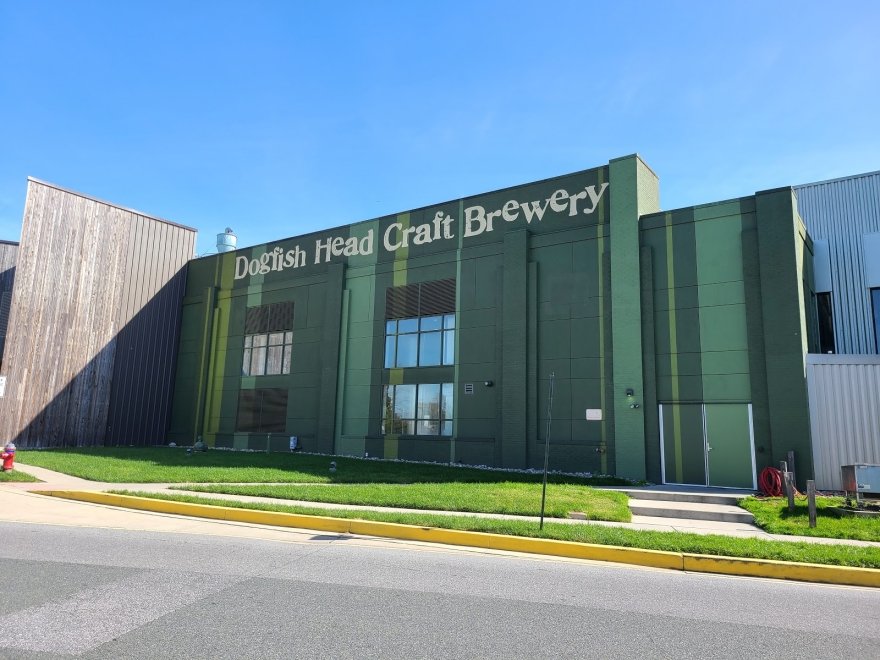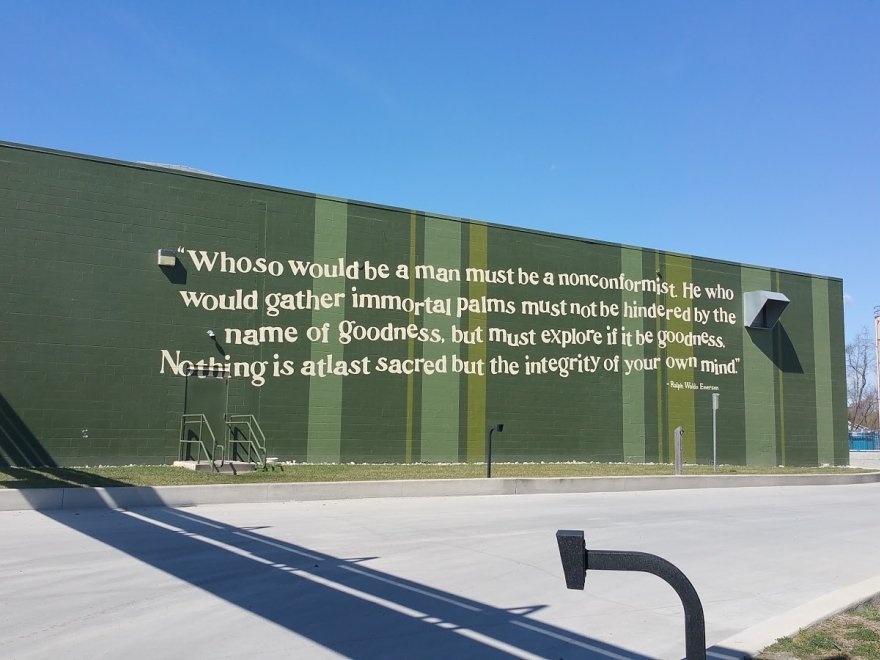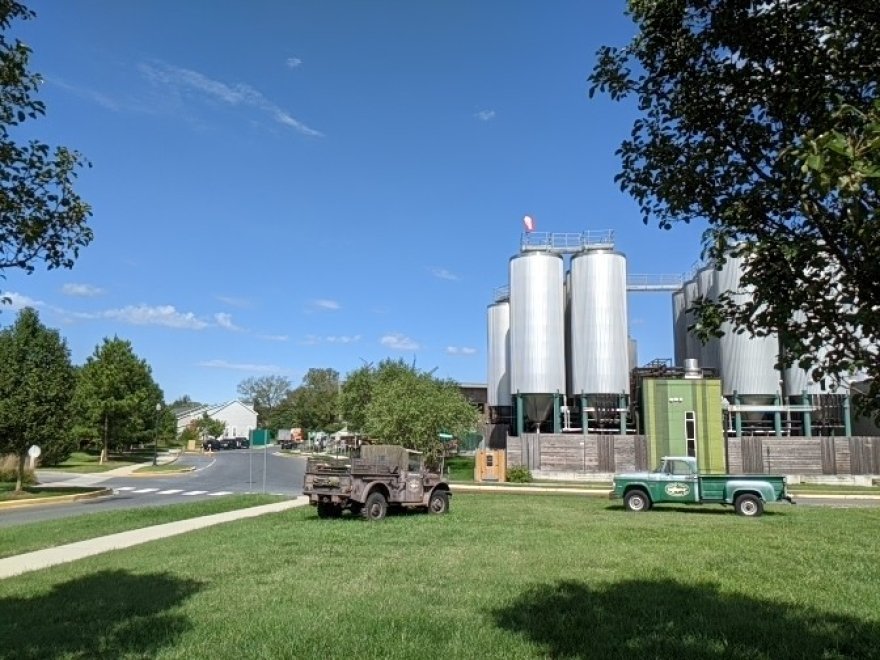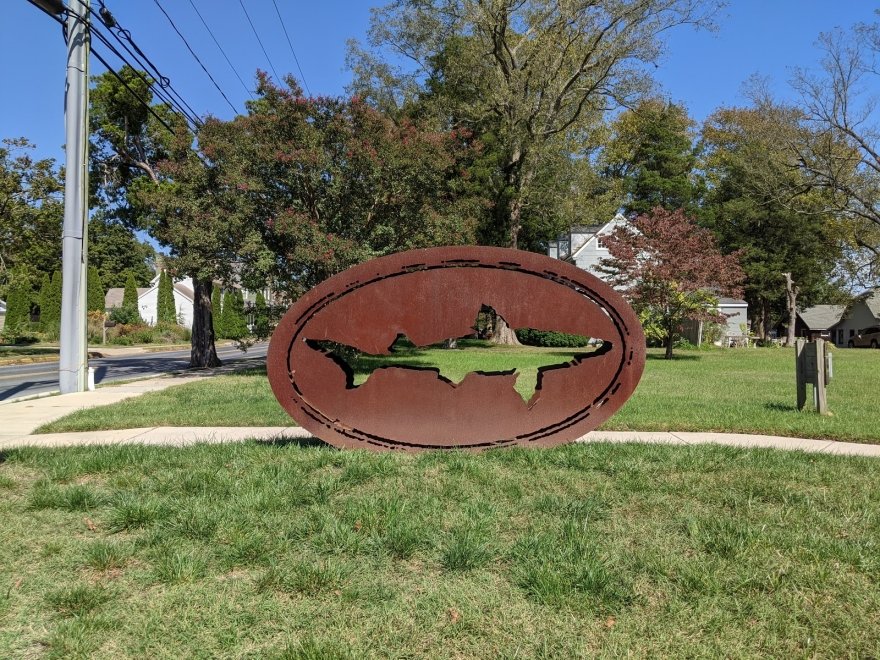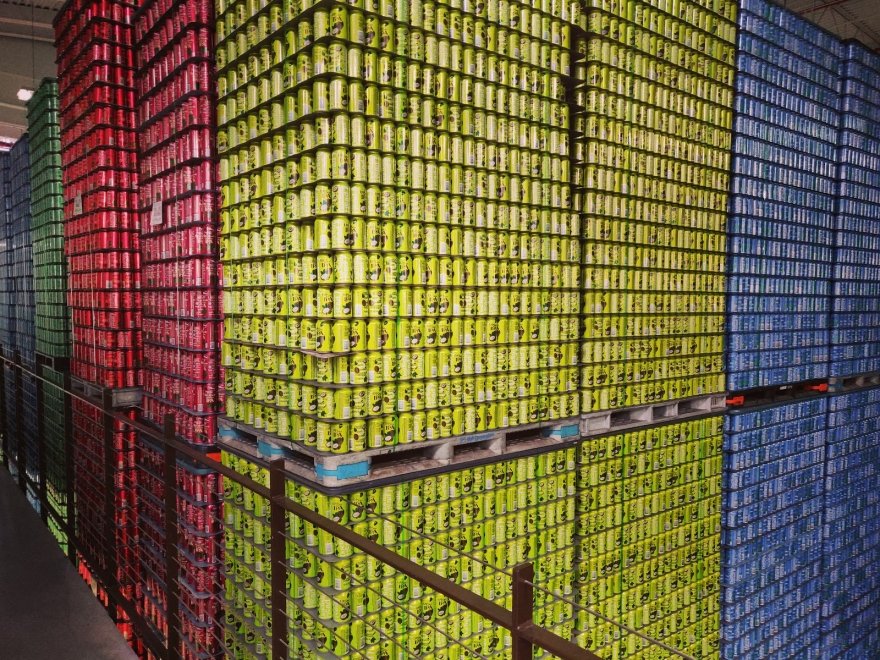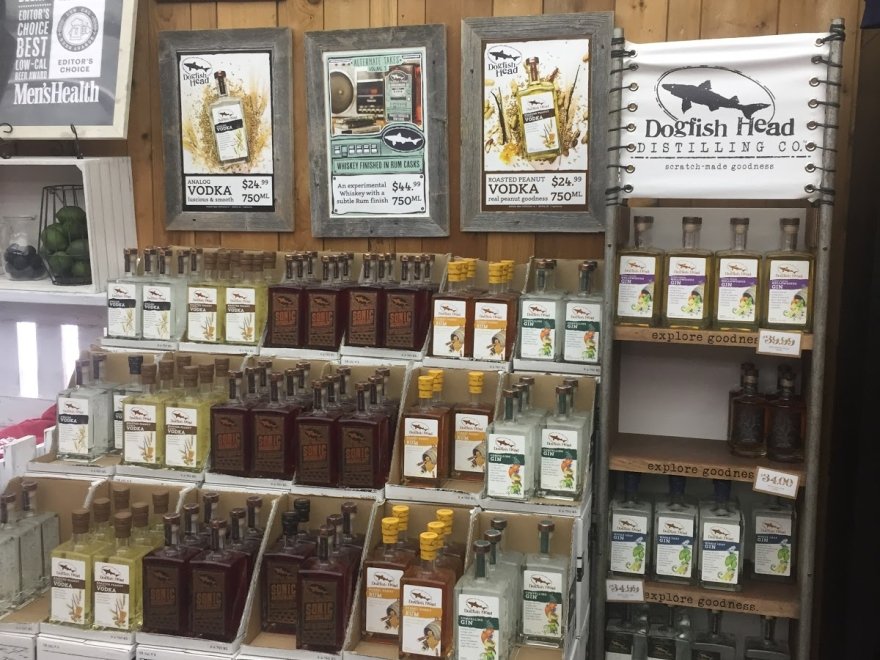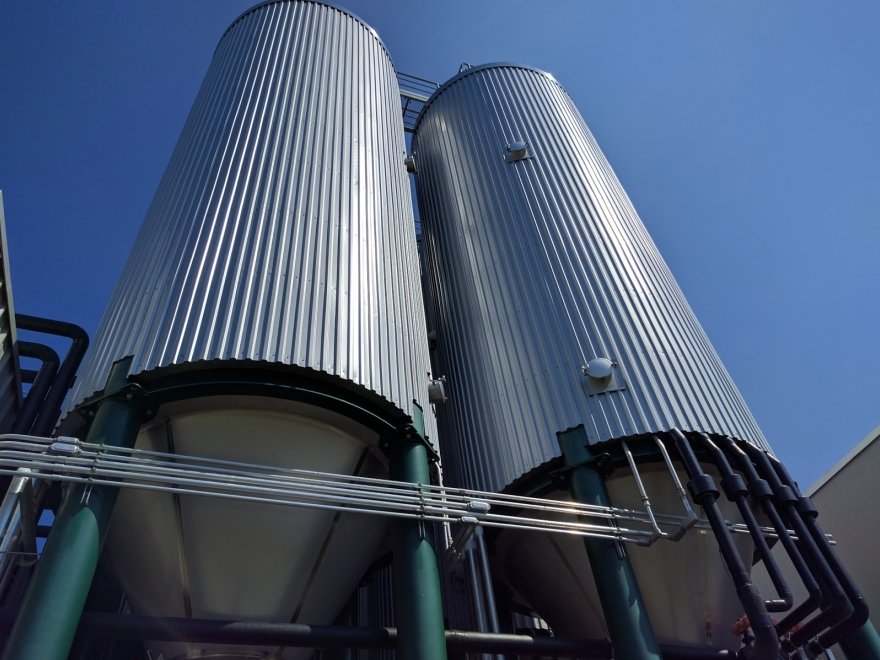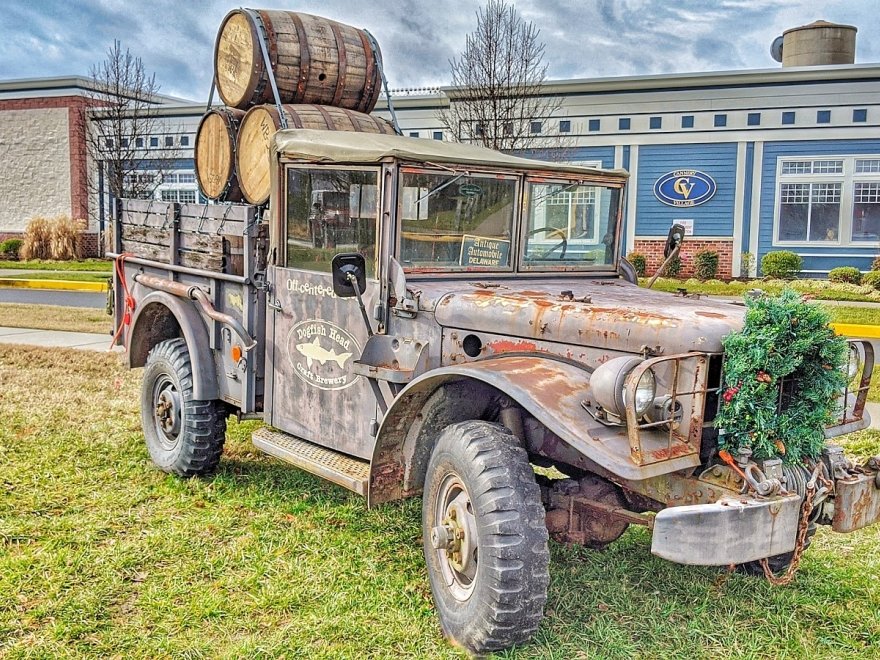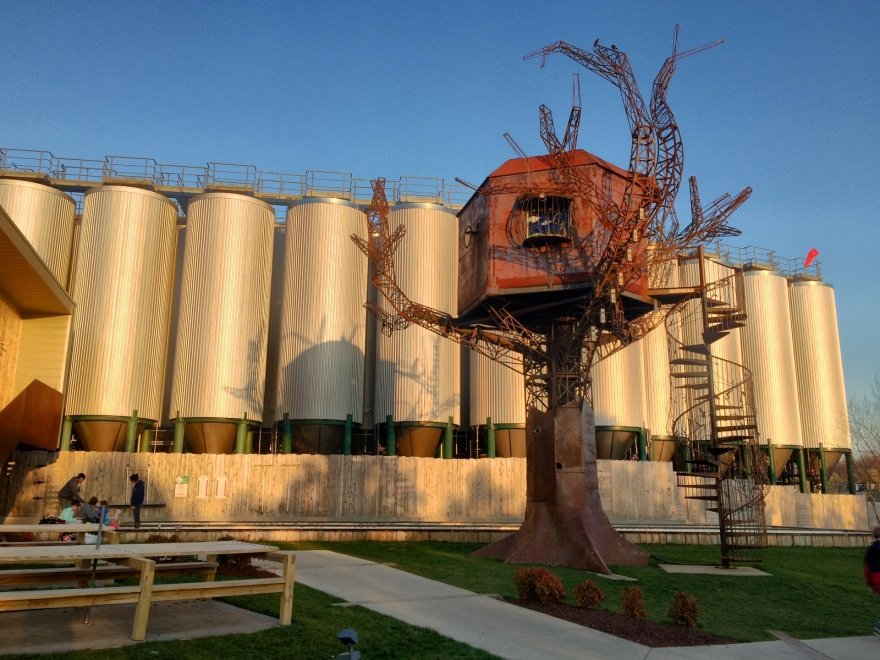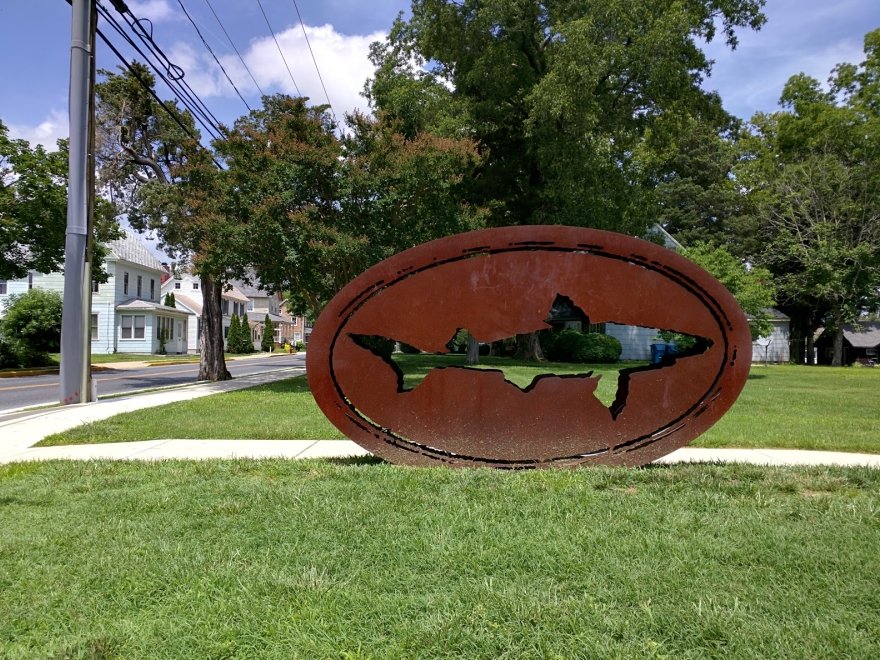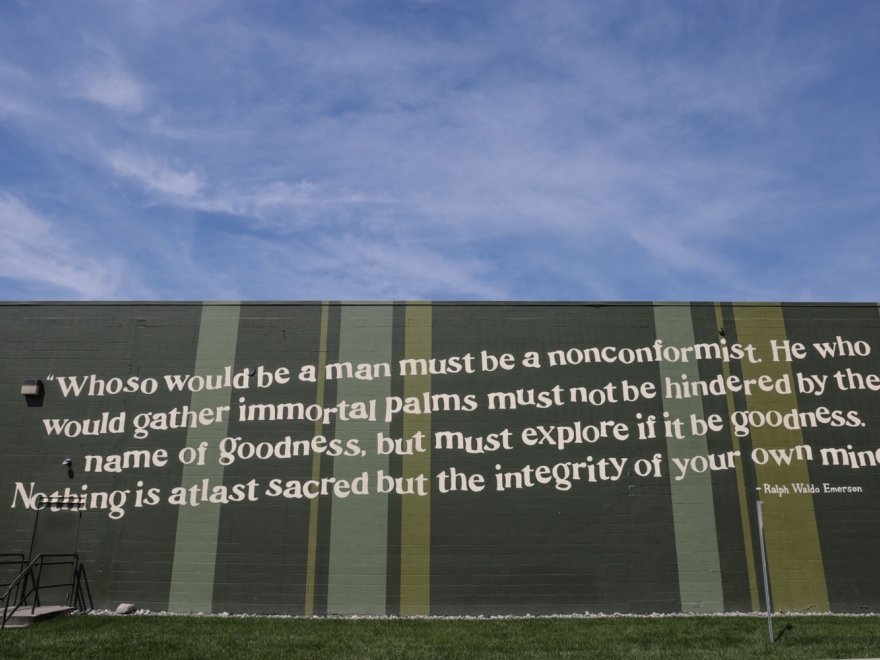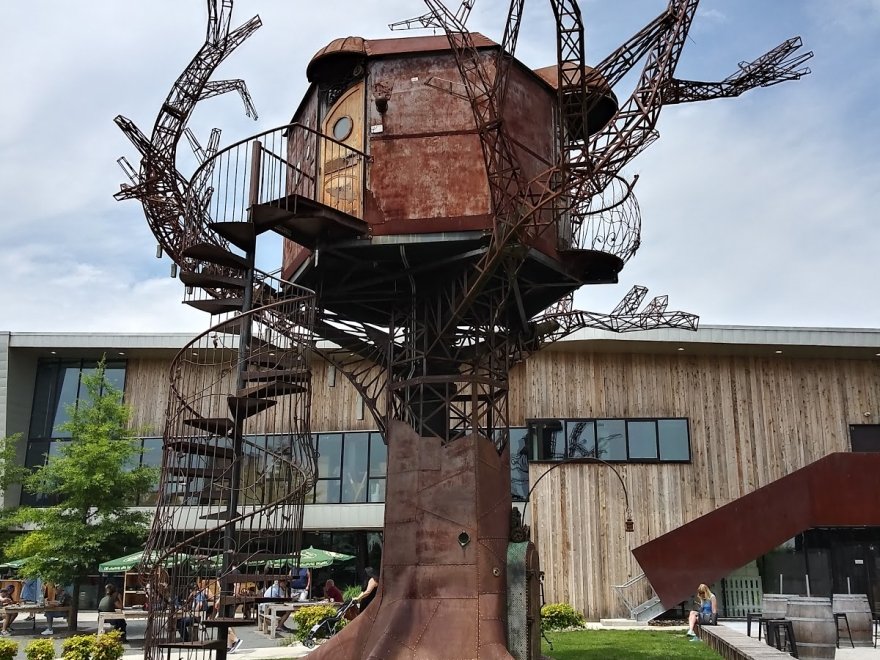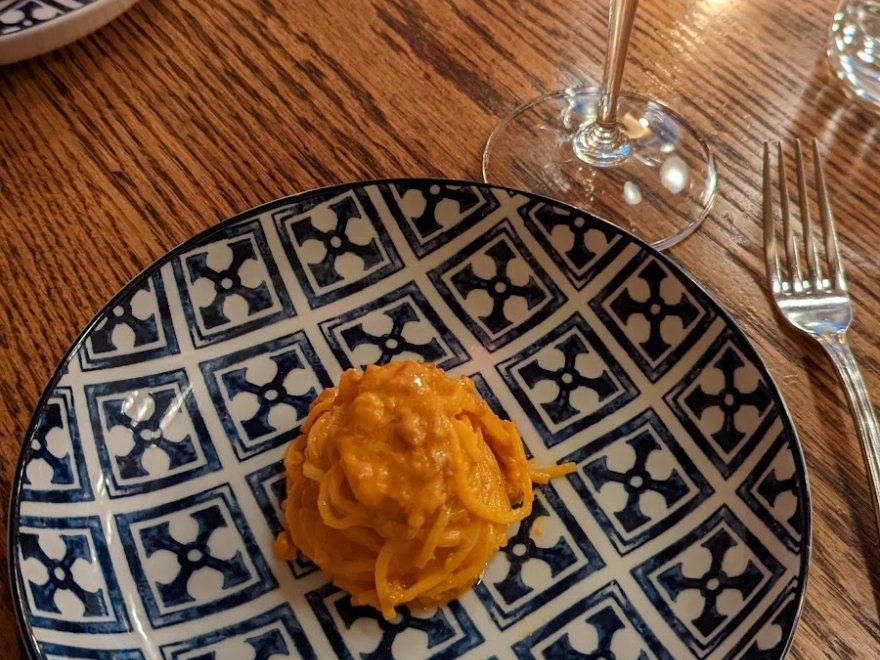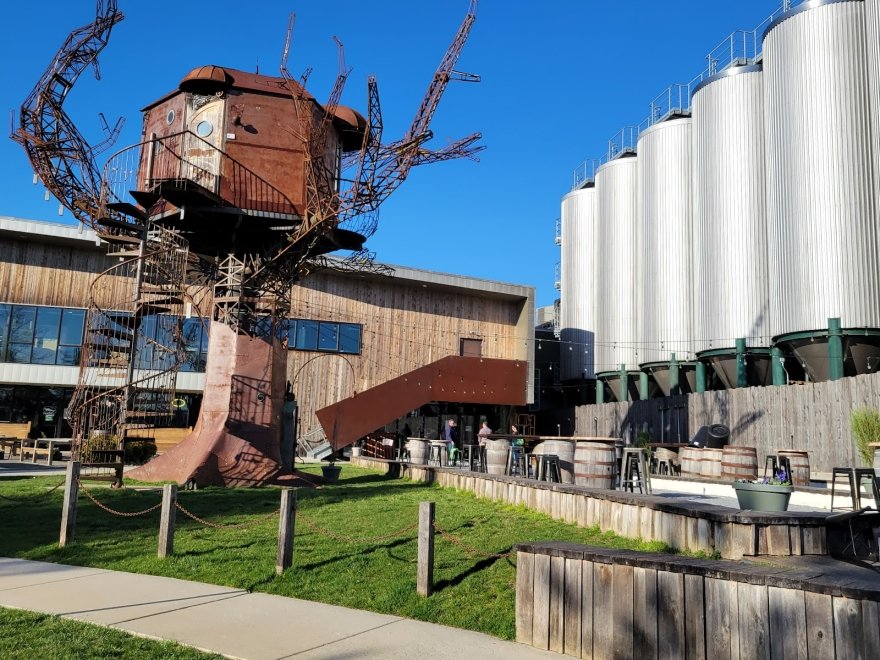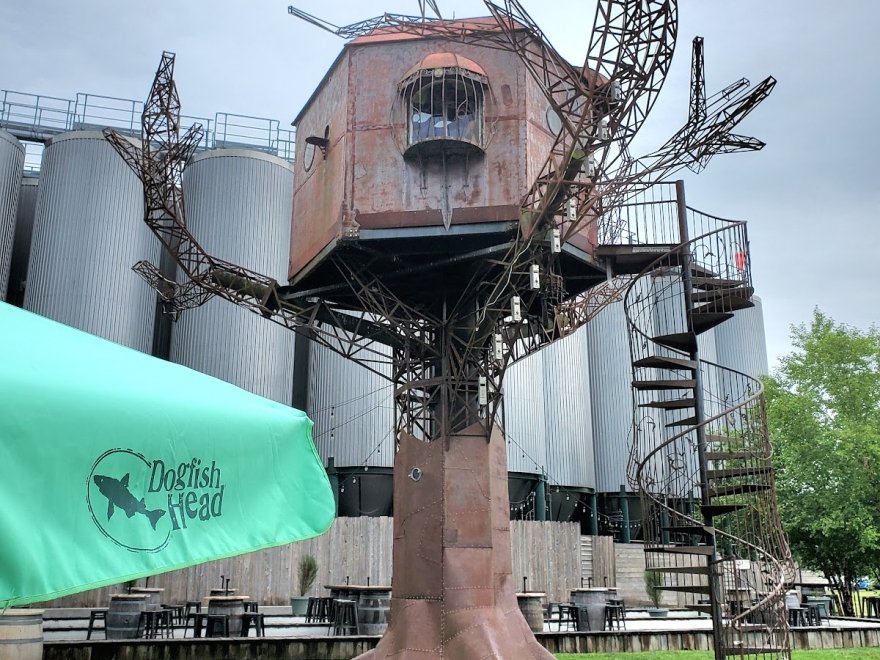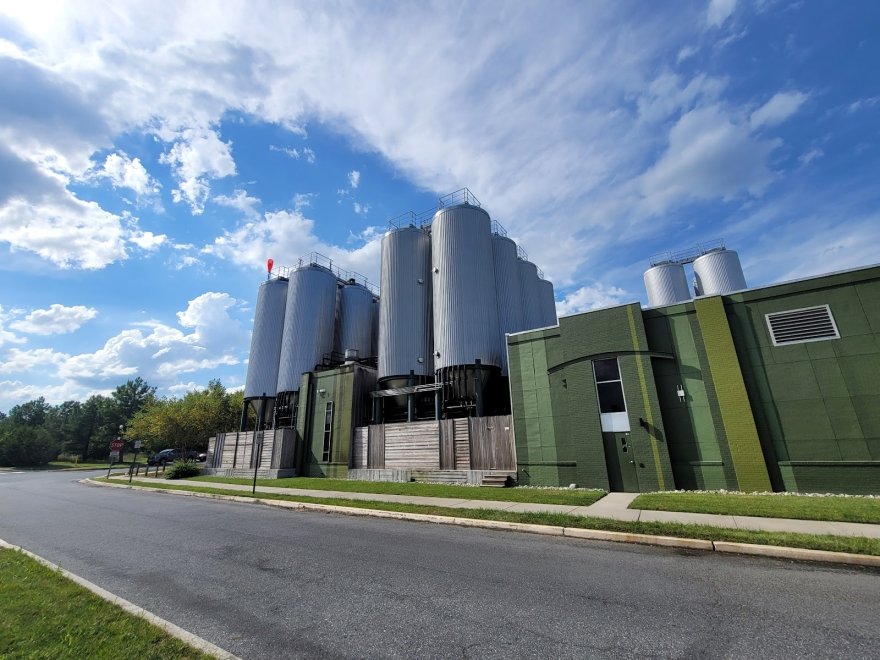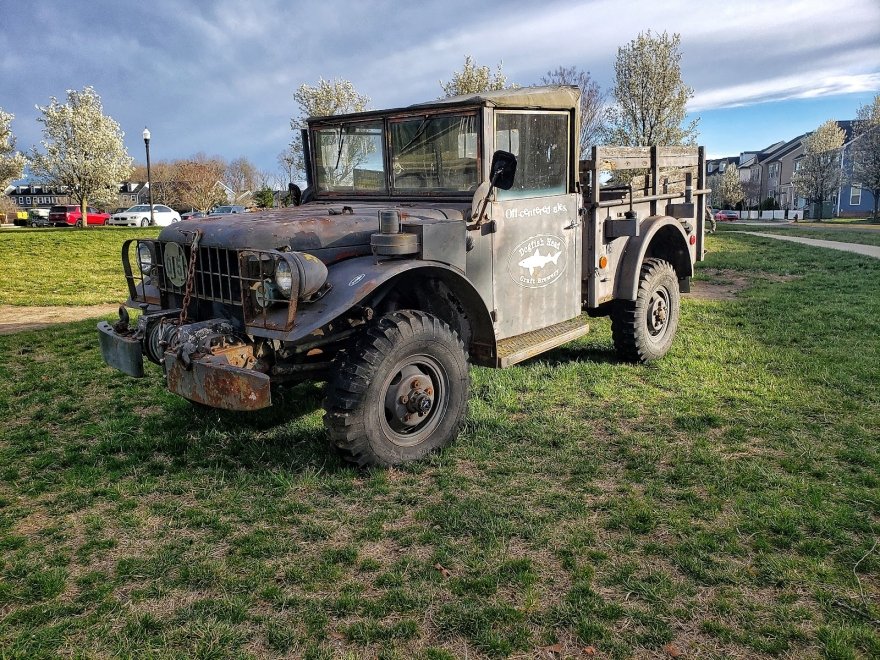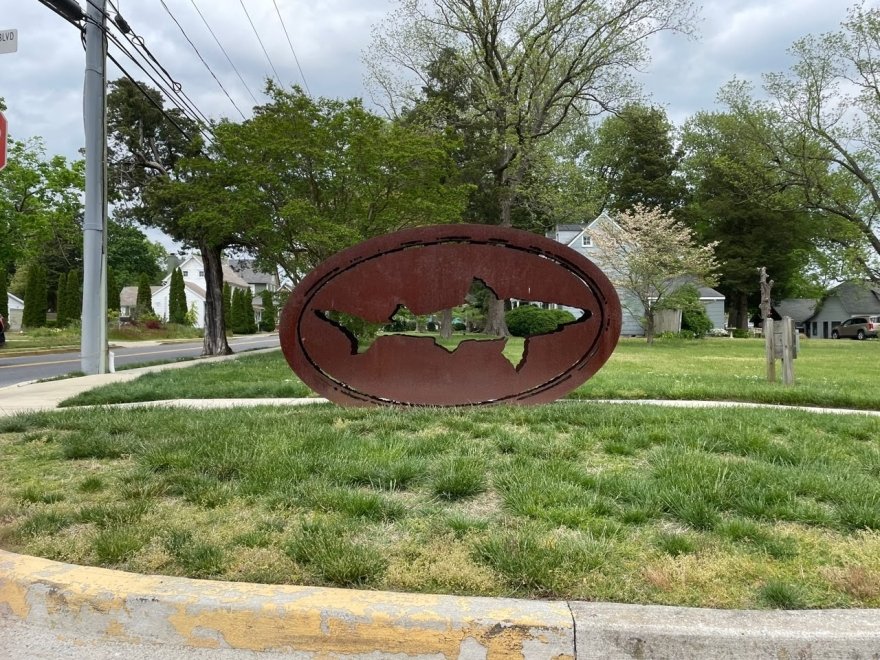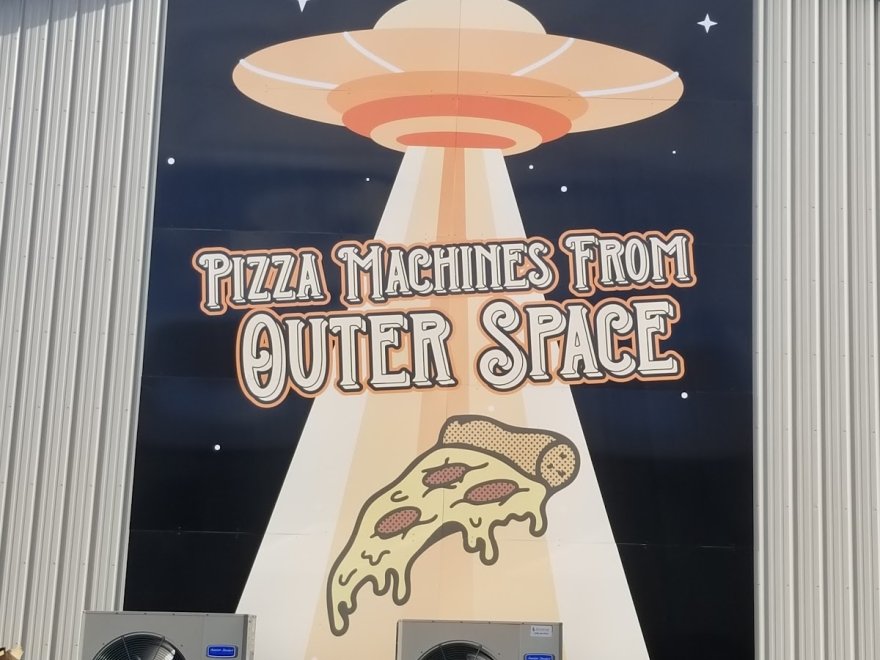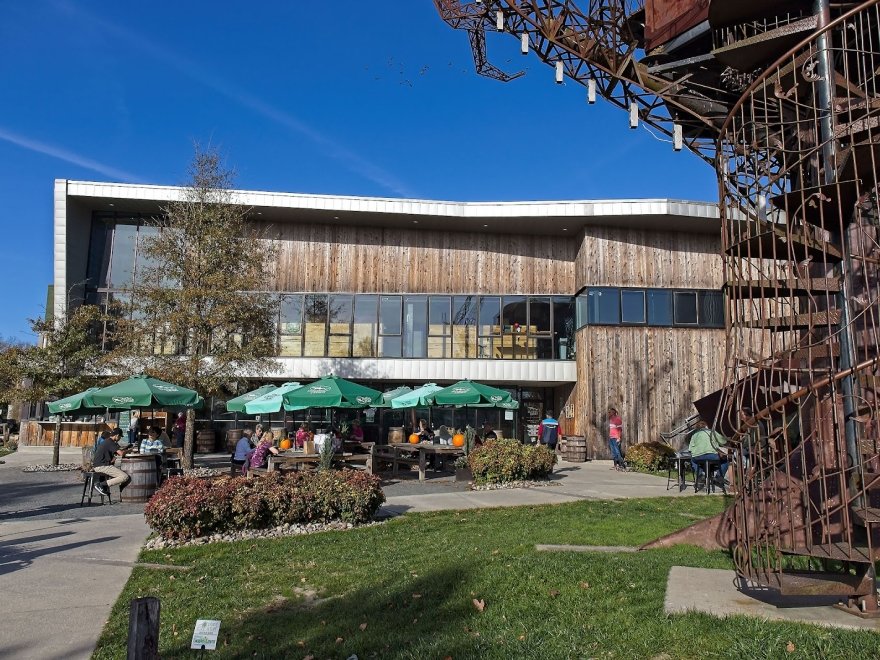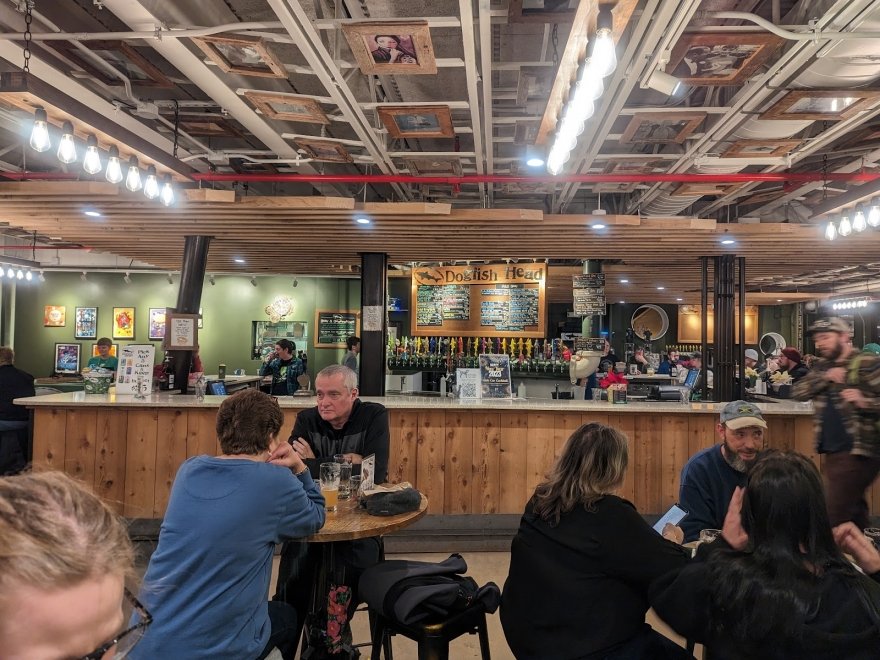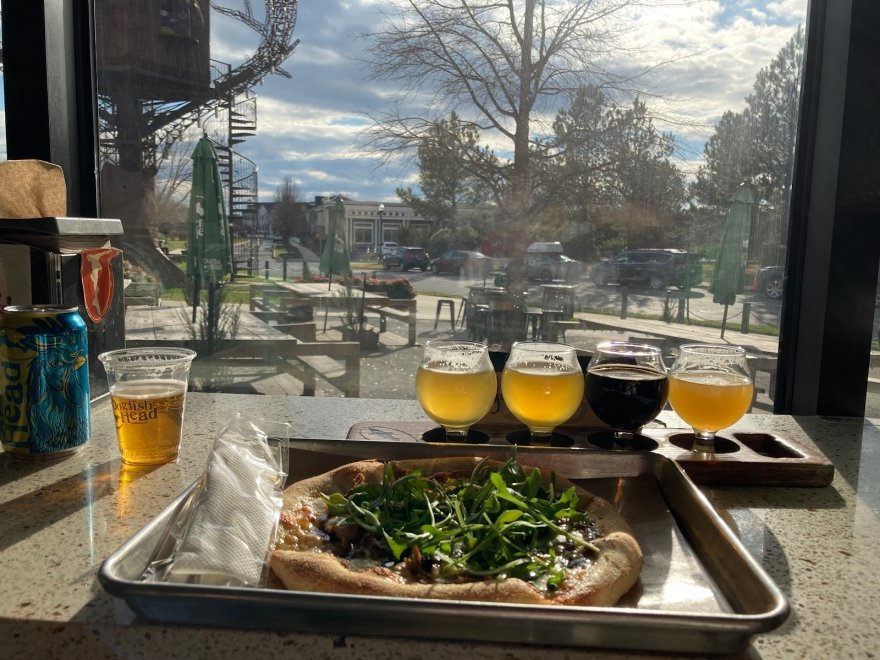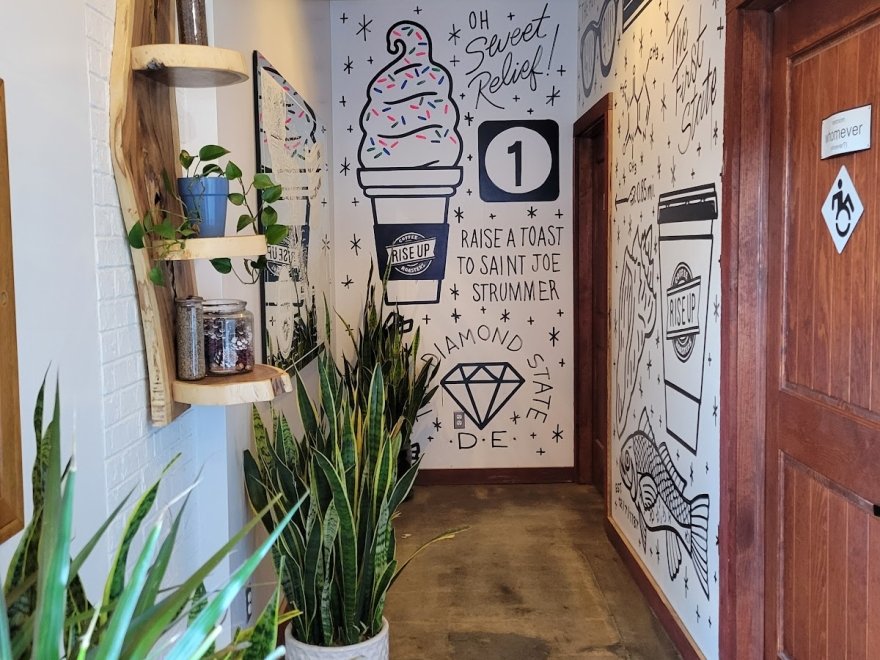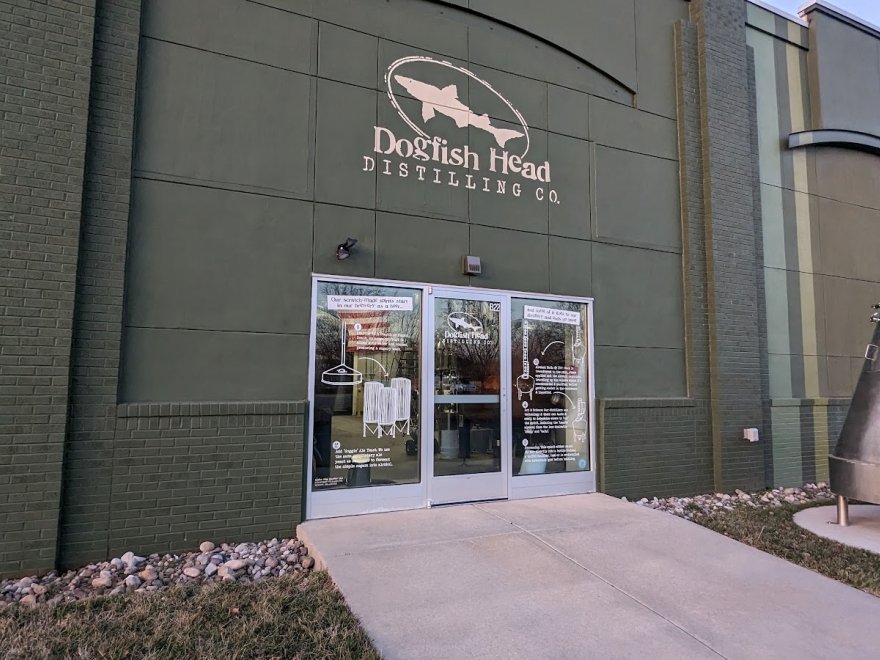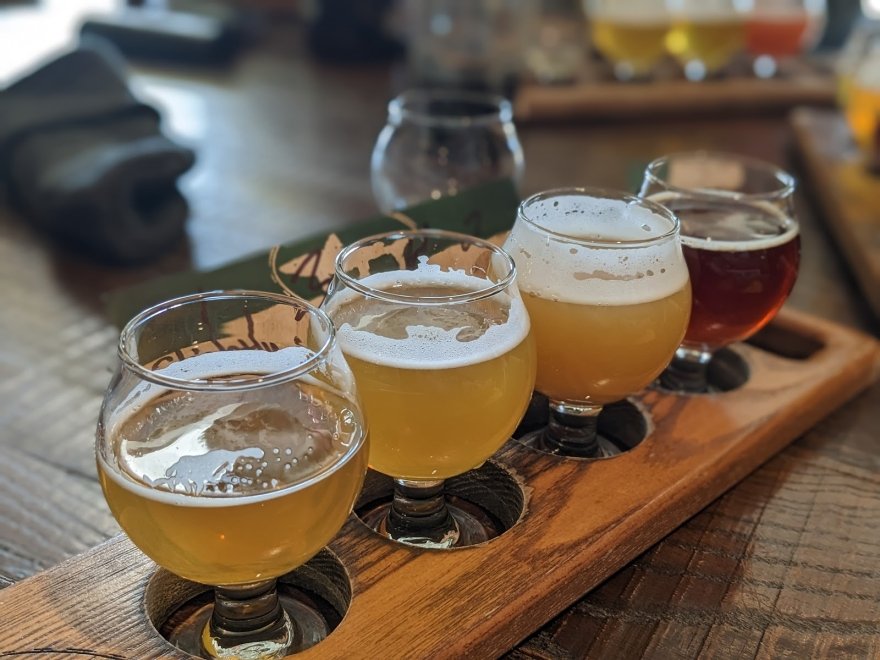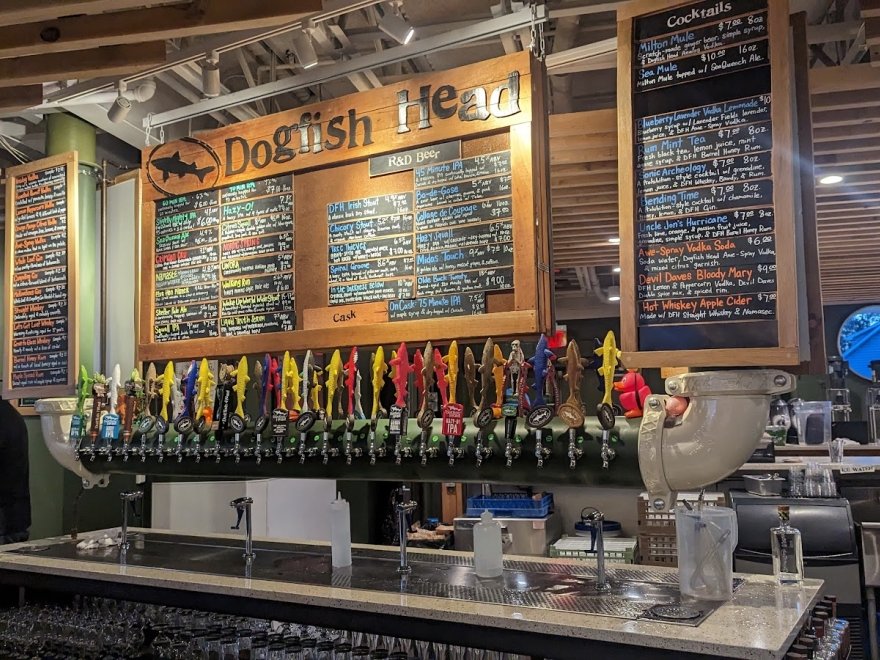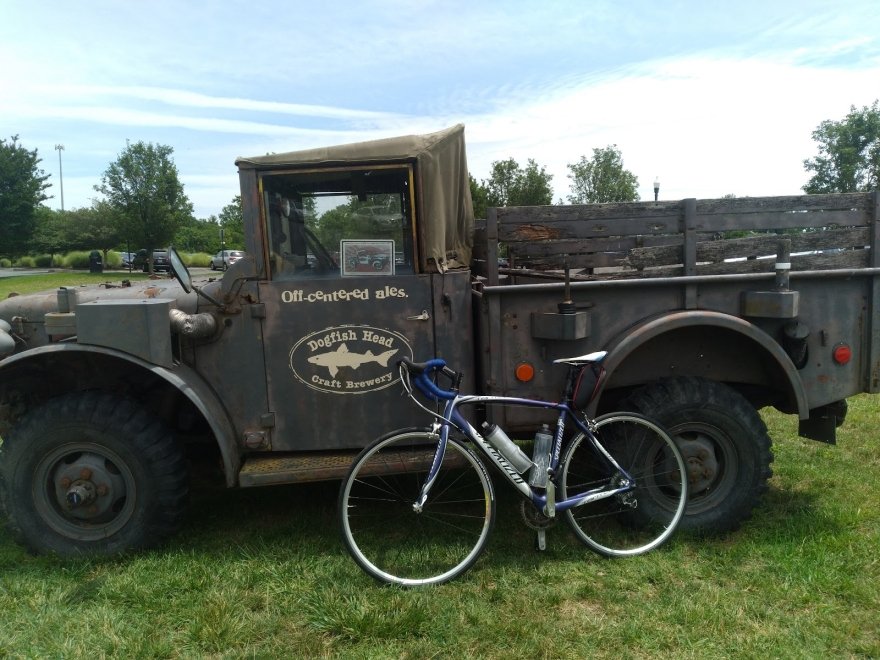 Dogfish Head Craft Brewery
0 miles
Sunday

11:00 am - 8:00 pm

Monday

11:00 am - 8:00 pm

Tuesday

11:00 am - 8:00 pm

Wednesday

11:00 am - 8:00 pm

Thursday

11:00 am - 8:00 pm

Friday

11:00 am - 9:00 pm

Saturday

11:00 am - 9:00 pm
The story of Dogfish Head began in June of 1995 when we opened Dogfish Head Brewings & Eats, the first state's first brewpub opened in the resort beach community of Rehoboth Beach, Delaware. The plan was to bring original beer, original food, and original music to the area.
Not only was Dogfish Head Delaware's first brewpub, it was the smallest commercial brewery in America. Our very first batch, Shelter Pale Ale, was brewed on a system which essentially was three little kegs with propane burners underneath. Brewing 12–gallon batches of beer for a whole restaurant proved to be more than a full time job. When the doors to the pub first opened, we brewed three times a day, five days a week! The one benefit to brewing on such a small system was the ability to try out a myriad of different recipes. We quickly got bored brewing the same things over and over – that's when we started adding all sorts of weird ingredients and getting kind of crazy with the beers!
Recent Reviews
Dogfish Head Craft Brewery
Midwest Reviews : 5 on 6/30/2023 8:06 pm
This brewery is excellent! From the delicious beer, to the incredible food, to the tour, Dogfish Head Brewery is a must visit. We got a flight to start, and all the beers we tried were delightful. The Namaste was especially good. Next, we went on a tour, and it was a great time and a good value! We got to see the brewery and received a sample - the whole thing took about half an hour. After that, we got some food, and it was delicious. The pretzel was SO GOOD that we got another one. I highly recommend going here!
Midwest Reviews
1688155595
Dogfish Head Craft Brewery
Brandon Barrett : 5 on 10/21/2023 12:42 pm
The tasting room and kitchen at Dogfish Head Brewery is amazing. The weather was nice so we were able to enjoy our beers and food in the outdoor seating area. I had a couple of different hazy style beers and my girlfriend had a Japanese style rice beer. We shared a pizza of the day (bacon jalapenos and cream cheese) some chips and salsa and a soup of the day (beef stew). All the food was excellent, restaurant quality. The prices on everything were very reasonable. We had all that food and 4 beers for $50. My only regret is that we didn't have time to do the brewery tour, we'll have to hit that next time.
Brandon Barrett
1697892152
Dogfish Head Craft Brewery
William V : 5 on 9/24/2023 7:36 pm
OUTSTANDING! What a great atmosphere. It has a very friendly vibe. The employees, the patrons and the Dogs make you feel like you are family and want to spend time with you. Yes it is dog friendly with inside and outside tables. If you have never been there before then start with a beer tasting. They have flights of four beers. There are usually a listing of over 20 varieties. Once you find one that you like, which is harder than it sounds, order a glass. Then head over to the food window to order Bavarian pretzels with beer cheese sauce or crab soups which is amazing. They have a lot of other offerings on the menu including Pizza or Subs of the day, etc. All of the food is great. Before you leave be sure to leave time for the brewery tour. Then don't forget to take home cans of beer and/or spirits from the gift shop. Better yet bring your own Growler and fill it with one of the specialty beers, like the Utopia Barrel 120 minute IPA, (17% abv). Overall you will have a great time there amd will want to keep going back.
William V
1695584206
Dogfish Head Craft Brewery